Little Goldie
Welcome to the O'Leary Ranch Horses. We have AQHA horses as well as good grade horses. Most of our stock comes from good cutting lineage.

I will be working with Dad on getting more pictures up.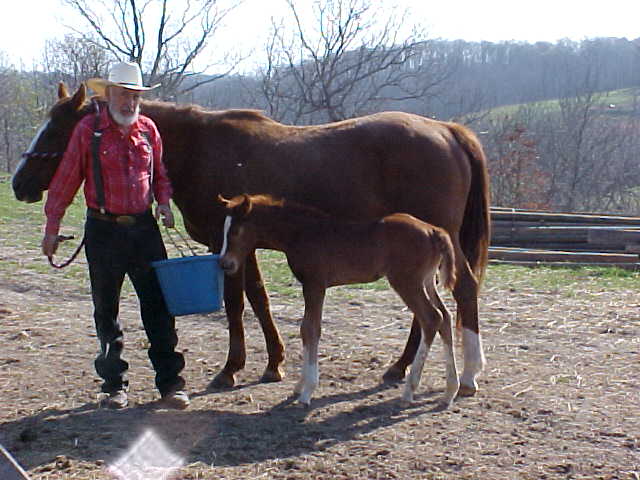 Gordon and Rose with 2003 baby
If you are interested in any of our horses, please ask us for more information, or come on by and visit us. If you would like to fly in, we will pick you up at the Springfield, Missouri airport, just contact us ahead of time with your flight information.