Welcome to the O'Leary Farms web site. You might find several things of interest to you.

We have AQHA and well bred grade horses.

We also raise Katahdin and Barbados cross hair sheep, as well as some Boer and Nubian goats.

We do a little bit of dirt work, from gardening to construction.

This site is under construction, and continually changing. Right now we are working on the Horse section for Dad.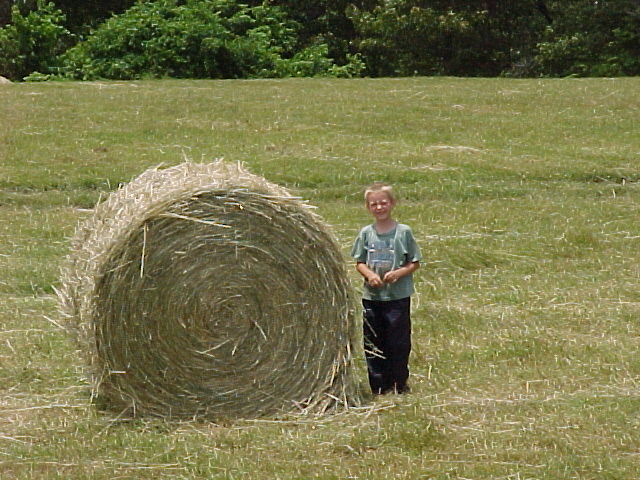 Brendon in the hay field


This was taken last year in the hayfield. The children seemed to really enjoy climbing over the hay bales.