We have the equipment and the experience to get the job done right for you. Contact us if you need commercial or residential buildings, septic systems, lots levelled, building locations, ponds built, roads built or maintained, or even a few loads of gravel.
We have Dozers, Dump Trucks, a Loader, Backhoe, Road Grader and a Crane ready to work for you.
You will find that our prices are competitive, and we make every effort to make sure you are satisfied with the job.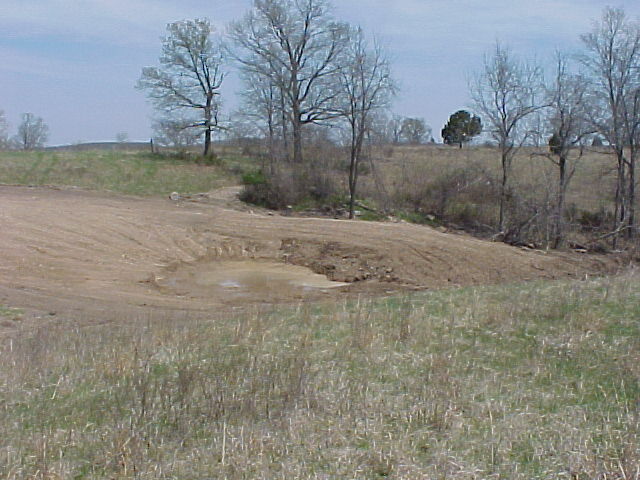 In Missouri, ponds need to be located where there is plenty of clay. Many times you will find ponds built in the most unlikely places just because of a good clay deposit, and are full of water. A seep can also help keep a pond full.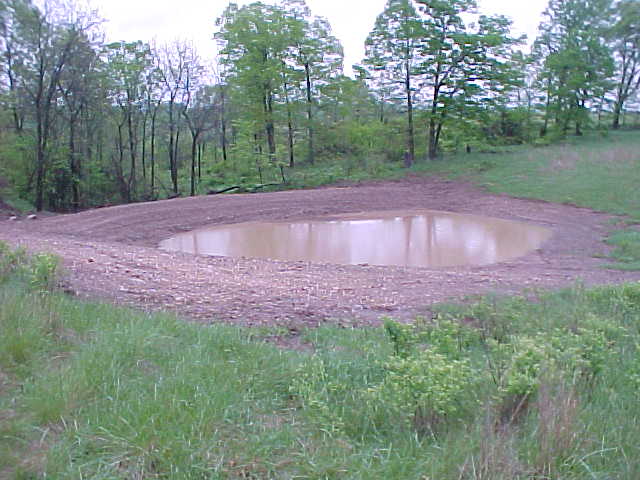 Building a pond can increase the value of your property. Besides being a valuable source of water for irrigation or livestock, you can also stock them with fish. How many fish you stock with depends on the depth and size of the pond you build.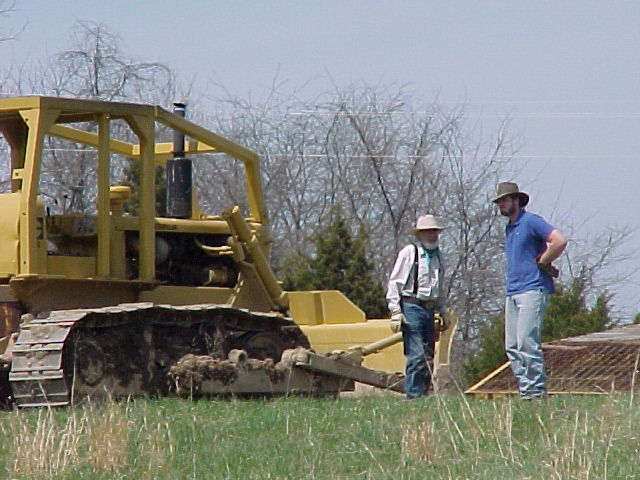 Gordon and Michael and the D-6
Check Out our other projects!!